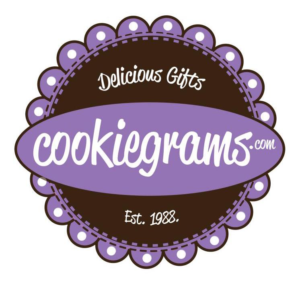 To purchase any of our delicious allergy friendly items, including cookies, squares, cakes and cupcakes, as well as special holiday items, please visit www.cookiegrams.com to place an order for pick up or delivery.
Of course, don't forget that the best greeting card is one that is freshly baked and delivered straight to the door.  Whether it's a birthday or just a simple "hello", a personalized giant chocolate chip cookie from Cookiegrams is the way to go.  Baked fresh and delivered across Canada and the USA, Cookiegrams offers a variety of gift baskets and seasonal treats for everyone to share.**
**All products from Cookiegrams.com are Kosher and baked fresh in a peanut, tree-nut, sesame and dairy free facility.