Baking Classes with Beth
Add a little spice to your traditional recipes with our very own cake designer and pastry chef, Betsabe Bustillos (Beth).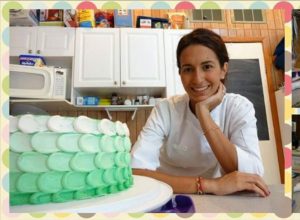 An international culinary and pastry chef, Beth has been creating delicious and beautiful confectioneries since childhood where she spent countless days working alongside her mother, preparing delicious desserts for her family and friends.  This childhood enthusiasm was taken one step further as she studied at the renowned Culinary School of Venezuela and continued to follow her passion with a graduate diploma in French Pastry.
Beth is a loving mother with an infectious personality who takes great pride in her work and creations.  She is very excited to be sharing her love of baking through a series of baking classes to be held regularly in the Easy Sweets Event Studio.
Details and dates coming soon.